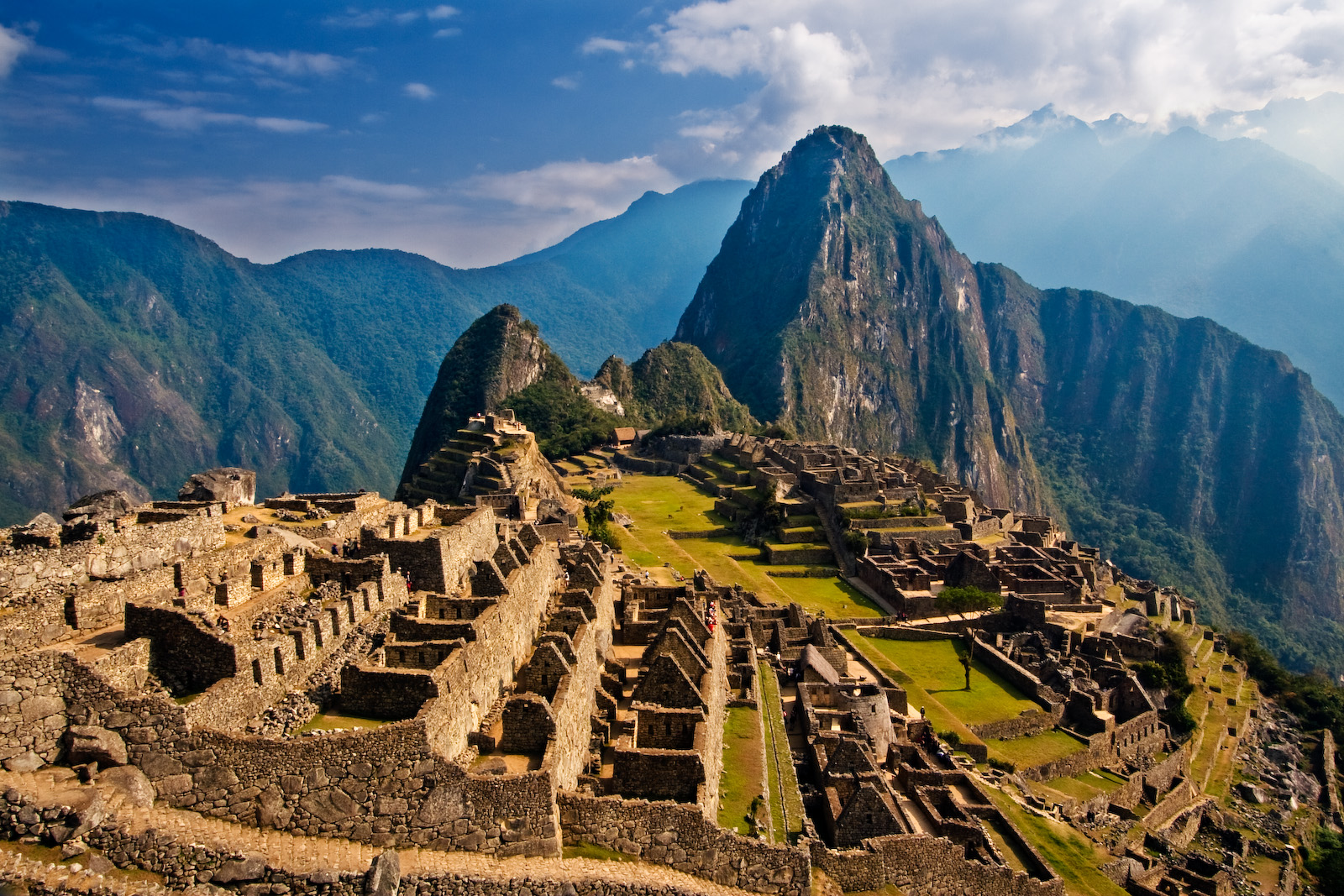 Textile Tour:
Textile Art & Peruvian Cultural Heritage
Based in The Sacred Valley
October 2020
Explore both the fascinating textile and cultural heritage of Cusco and The Sacred Valley. Over 12 days, discover the incredible weaving, knitting, embroidery, the fabulous costumes, the landscapes and world-heritage sites. Visit studios, enjoy demonstrations, markets, shopping and more!
This fantastic set-departure tour offers you the opportunity to join a small group of like-minded travellers and is an ideal, hassle-free and cost-effective way to discover Peru! Accompanied throughout by experienced and accredited male and female tour leaders, who come with expert knowledge, invaluable insight and more than a few stories!
Spaces Available! Book now to reserve your place!
Learn Something New at the Apulaya Centre for Andean Culture
Spend two days in workshops, with a choice of activities including Andean Knitting, Backstrap Weaving, Natural Dyeing and more!
Explore Incredible Machu Picchu
Experience the wonderful Peruvian scenery as we explore breathtaking archeological sites, including world-famous Machu Picchu - a must see on any visit to Peru!
Visit The Ancient Salt Mines at Salineras de Maras
Walk the salted paths between the terraces on a guided tour, learn about the history of the mine and its significance today. You can even buy some Andean salt to take home as a souvenir!
Take Part In Exclusive Workshops With Award-Winning Weaver, Maximo Laura
Spend two unforgettable days with world-famous master tapestry weaver, Maximo Laura, working with colour blending and texture while making a small woven sample.
Be Inspired By Maximo Laura's Gallery
See for yourself why Maximo Laura is internationally recognised as one of South America´s pre-eminent and most unique textile artists. Wander through the vibrantly colourful gallery and marvel at the beauty of the tapestries.
Discover Pisac Inca Ruins and Terraces
Five times the size of Machu Picchu and with some of the most heart-stopping views in Peru. The stonework, as well, is legendary, and includes one of the few surviving solar clocks the Incas used to worship the sun.
Experience this spectacular Inca fortress which includes a huge Sun Temple and the Princess Baths fountain. The scale of the structure and views from the top are both breathtaking!
Chinchero Traditional Weaving Centre
Watch demonstrations and learn first hand how weavers turn alpaca and sheep wool into fine textiles. Discover the rainbow of colours that natural dyes produce and see the unique ñawi awapa border technique.
Explore one of the more unusual Inca ruins - several huge, terraced, circular depressions, the largest of which is approximately 30 metres deep!
Gain Insight Into Peru's Spiritual Heritage
Observe or take part in a Ceremony of Thanks (Despacho) to Mother Earth.
Explore The City of Cusco
Visit museums and galleries, shop for alpaca knitware, visit wonderful markets and try the delicious local cuisine.
Take Part In Two Embroidery Workshops
Enjoy two half day embroidery workshops exploring techniques rooted in the history indigenous people.
Spaces Available! Book Now!
Tour Cost per person : US$ 3,000 / £2,600 in double or twin room.
Single supplement add $500 / £390
Deposit payable to secure your place $650 (£515)

The Small Print…
This Tour Price Includes:
Transfers to and from Cusco Airport to your hotel.
All transport to activities included in the itinerary.
Eleven nights at your hotels ( Sacred Valley and Cusco) including 11 breakfasts, 2 evening meals (welcome and farewell).
All materials needed for workshops.
Two days of workshops at Apulaya Andean Centre.
Two half day embroidery workshops.
Two days workshop with Master Weaver, Maximo Laura.
One day visit to Machu Picchu.
Demonstrations at Chinchero Traditional Weaving Centre.
Visits to Moray, Salineras, Pisaq and Ollantaytambo.
Despacho Ceremony
Day in Cusco visiting museums, galleries, markets and shopping.
This Tour Price Does Not Include:
Round trip airfare to Cusco.
Extra nights at beginning or end of the tour ( but we can help you arrange these if you wish)
Drinks, laundry, tips and items of a personal nature.
Meals other than those specified
Travel Insurance
Travel Insurance is mandatory and it's a good idea to consult your doctor about altitude sickness. We start the tour in the Sacred Valley to help people acclimatise as it's 500 meters lower or more than Cusco. Most people only suffer from initial breathlessness.
Single Supplements
Our policy is not to force people travelling alone to always pay a Single Supplement. If you would prefer to share with a same sex person in a twin room we will do our best to match you up with another tour participant. It cannot be guaranteed though. Let us know when booking if this is your preference.
Not quite what you were looking for? Ask us about our bespoke tours!